Guannan Wei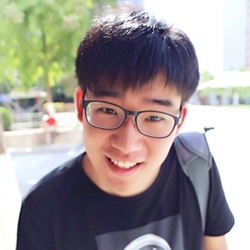 Email: guannanwei at purdue.edu
Address: 305 N. University Street, West Lafayette, IN 47907
CV | Blog
Github | Twitter | Google Scholar
I'm a Ph.D. student in Computer Science at Purdue University, advised by Tiark Rompf since 2017. I'm also a member of Purdue's Programming Languages (PurPL) group. Previously I received M.S. degree in Computer Science from the University of Utah, where I studied static analysis in Matt Might's research group. I majored in Laws and Business Management as an undergraduate at the China University of Geosciences, Beijing.
I was an intern at SambaNova Systems (Summer 2020, remote), Galois (Summer 2018, Portland, OR), Baidu (Fall 2013, Beijing), and two tech-startups (2012-2013, 2014-2015, Beijing).
I occasionally take notes of what I read, collect elegant programs, or post random thoughts in my Blog. I'm an amateur photographer, see my gallery and Instagram account.
Research
I am interested in the scientific and engineering aspects of computer programs. More specifically, I study programming languages and notions to help people build correct, safe, and fast programs. I also build tools that automatically generate, transform, and analyze programs to achieve correctness, safety, or performance.
Recently I focus on these directions:
High-performance program analysis engines using metaprogramming and compiler optimizations.
We developed compilers for dynamic symbolic execution (ICSE '23, PEPM '22, FSE '21, OOPSLA '20) and abstract interpretation (OOPSLA '19) by writing analyzers as staged definitional interpreters. Our recent development demonstrates efficient (up to 16x w/ 12 threads vs KLEE) parallel symbolic execution by compiling to continuation-passing style and cooperative concurrency. I also developed a derivational approach to building big-step abstract interpreters from their small-step correspondences (ICFP '18).

Expressive type-and-effect systems tracking aliases, separation, and dependencies for higher-order imperative languages.
We developed the foundational reachability types with a flow-sensitive effect system (OOPSLA '21), which has been extended with type-and-reachability polymorphism and applied to designing a graph-based compiler middle-end.
Publications
Talks/Posters
Teaching
Lead Teaching Assistant, CS352 Compilers: Principles and Practice (undergraduate), Purdue University, Spring 2020

[testimonials]

"Guannan you a real homie, thanks for carrying the course and helping out all the students who were lost as hell – please know that your help in this class is probably what got everyone through it, you are a blessed human being thanks for your existence :)"

"Guannan was patient and very helpful with the projects. I'm really glad he was my TA because he helped a lot along the way."

"Guannan is a god on Piazza."

"Guannan is a great TA and is very talented. He was great at answering questions during the lab session and helping students debug their code, especially since most of us were using a language we had never used before. He was also very active on Piazza, helping me and other students whenever we had questions about the projects or lecture."

Teaching Assistant, CS502 Compilers: Principles and Practice (graduate), Purdue University, Fall 2019

Lab Instructor, CS252 System Programming (undergraduate), Purdue University, Fall 2017, Spring 2018
Services
PC Member: ICCQ 2023, VMIL 2021, EuroSys Shadow 2021

Artifact Evaluation Committee Member: PLDI 2023, POPL 2023, PLDI 2022, PLDI 2021, ICFP 2021, ISSTA 2021, OOPSLA 2020, ICFP 2020, CAV 2020, ICFP 2019

Student Volunteer: POPL 2023, MWPLS & PurPL Fest 2019, ICFP 2019

Sub-reviewer: ICLR 2019
Quotes
"The struggle itself is enough to fill a man's heart. One must imagine Sisyphus happy." — Albert Camus
"It has long been my personal view that the separation of practical and theoretical work is artificial and injurious. Much of the practical work done in computing, both in software and in hardware design, is unsound and clumsy because the people who do it have not any clear understanding of the fundamental design principles of their work. Most of the abstract mathematical and theoretical work is sterile because it has no point of contact with real computing."
"I think that it's extraordinarily important that we in computer science keep fun in computing. When it started out, it was an awful lot of fun. Of course, the paying customers got shafted every now and then, and after a while we began to take their complaints seriously. We began to feel as if we really were responsible for the successful, error-free perfect use of these machines. I don't think we are. I think we're responsible for stretching them, setting them off in new directions, and keeping fun in the house. I hope the field of computer science never loses its sense of fun. Above all, I hope we don't become missionaries. Don't feel as if you're Bible salesmen. The world has too many of those already. What you know about computing other people will learn. Don't feel as if the key to successful computing is only in your hands. What's in your hands, I think and hope, is intelligence: the ability to see the machine as more than when you were first led up to it, that you can make it more."