Guannan Wei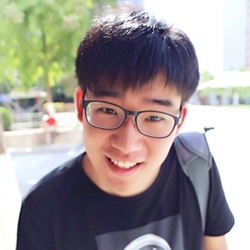 I'm a fourth-year Ph.D. student in Computer Science at Purdue University, working with Tiark Rompf. I'm interested in programming languages, functional programming, metaprogramming, and program analysis. I'm also a member of the Purdue's Programming Languages (PurPL) group.
Previously I received M.S. degree in Computer Science from the University of Utah, under Matt Might's research group. I majored in Laws and Business Management as an undergraduate at the China University of Geosciences, Beijing.
I was an intern at SambaNova Systems (Summer 2020, remote), Galois (Summer 2018, Portland), Baidu (Fall 2013, Beijing), and two tech-startups (2012-2013, 2014-2015, Beijing).
I like photography, check out my gallery and Instagram. I'm also interested in economics, Austrian Economics, and astronomy.
In my Blog, I occasionally take notes of what I read, collect interesting and elegant programs, or share personal thoughts.
Research
Conference Papers
Workshop Papers
Towards Verified Binary Raising
Joe Hendrix, Guannan Wei, Simon Winwood
Workshop on Instruction Set Architecture Specification (co-located with ITP 2019). Portland, OR, USA
[pdf] [bib]
Services
Shallow PC: EuroSys 2021

Artifact Evaluation Committee Member: OOPSLA 2020, ICFP 2020, CAV 2020, ICFP 2019

Student Volunteer: MWPLS & PurPL Fest 2019, ICFP 2019

Sub-reviewer: ICLR 2019
Teaching
Lead Teaching Assistant, CS352 Compilers (undergraduate), Purdue University, Spring 2020

Teaching Assistant, CS502 Compilers (graduate), Purdue University, Fall 2019

Lab Instructor, CS252 System Programming (undergraduate), Purdue University, Fall 2017, Spring 2018
Quotes
Keep fun in computing — Alan Perlis
Contact
Email: guannanwei at purdue.edu
Address: 305 N. University Street, West Lafayette, IN 47907